I decided to change!
Hermione Friesen (38yrs) is a mother of two young boys, born and raised in Tasmania, Australia.

Hermione worked in a comfortable and secure job as a project manager at a finance company and when her eldest son Felix, who was 3 at the time, she became pregnant with her second child, Elvis. Everything seemed to go well except for one detail: his increasingly serious hips and back problems from being overweight. Hermione was weighing in at 98 kilos, almost 40kg more than now.
The day she was told she would have to use a cane for the rest of her life she made her first big click. She proposed to be a healthier and more active mother for her children. 'It was my big moment. I think everyone has it, "she says today. 'The moment you can make the decision to change. I took it'.
You decided to love yourself more?
Yes, I made the decision, for the first time to prioritize myself.   I wanted to lead a healthy lifestyle and I wanted that for my family too.  If you change the mum, you change the family. What do you do during the weekends? Do you go on a hike or do you watch TV? Do you eat healthy or fast food? Do you throw yourself in the armchair or exercise?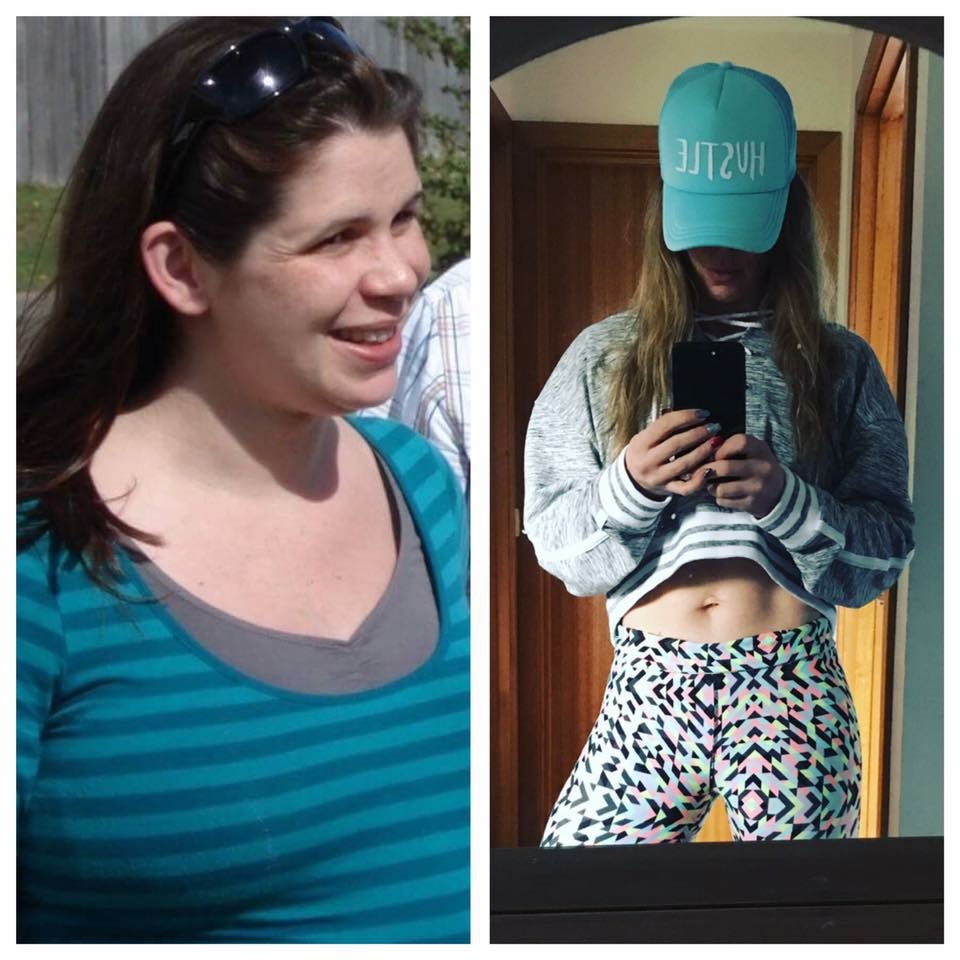 Was the process difficult?
Yes, but I was not discouraged. Every day I would get on my cross trainer.  For years it had just sat there, collecting dust.  In the beginning, all I could do was three minutes and I was exhausted! I was so out of shape! The next day I tried to add another 30 seconds. And the next day another 30. One day a friend came and told me 'You should become a Personal Trainer'. And so it all began.
And now you have your own gym, the 'Arena Fitness Center', which won the award for best gym in your city for three years in a row?
Yes! I'm so proud of my gym. I have the best job in the world! The most magical thing about the Arena is that first come the Mums, then their husbands. Meanwhile, the kids play, draw and have fun with others the same age.
In a sense, do you feel that you change peoples lives?
Yes!  In some way I do. But they have also changed mine!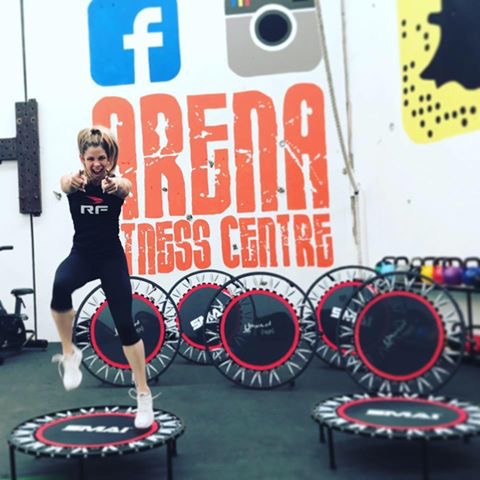 How did you get into Radical Fitness?



When I started as a Personal Trainer I worked in a small gym, and I didn't have much of an interest in Group Fitness. I could not even imagine myself up on a stage in front of a lot of people! Then I did the certification in FACTOR F because it was suggested the owner of the gym. It dazzled me!  I was like a sponge, just wanting to know more and more about this amazing business. The Master Trainer that gave the certification, Deanne MacNamara – had a special, super contagious energy. The way she talked about Radical Fitness was very enthusiastic. 'I want to be part of that!' I thought. 'The whole concept is where I knew I belonged". That Certification changed my life.
So I followed that up by training in OXIGENO, KIMAX, UBOUND, TOP RIDE and RADKIDZ
Which is your favorite? Every Master Trainer has one!



FACTOR F. I love the suspension and work with my body weight. I feel more natural and fluid. I use myself to train! I love it. I can also take it wherever I go, without the need for extra elements.  FACTOR F was my first certification, it will always hold a special place in my heart.
Do you remember when you first met Gaby and Nathaniel Leivas?
Of course! It was last year at the World Summit in Buenos Aires. It was incredible! I could feel their energy. I saw them as the creators of Radical Fitness, the programs, the concept itself. I also saw them as business people who set up a great company that engages a lot of people passionate about what they do. They created something so large that all I wanted was to be close to them and absorb some of that energy and knowledge. They are so very positive, and they never lose sight of the human touch of the business.
Next year you're going to participate in the World Summit in Taipei, Taiwan!



Yes! I hope I can present as much as I can. I am very excited!
And now, what's next?
I am working to become a Master Trainer at KIMAX and also RADKIDZ! I love this program for boys, and I would very much like to take it to the schools around my community. It is super fun and works and all the kids just love it. Here in Australia, kids spend a lot of time on tablets, playing on computers and other forms of technology. I aspire to help change some of their habits and help make kids a little more active.
What do you enjoy most about teaching?



I love being a part of everyone's journey.  You see people start and they are so nervous, with such little confidence in themselves, and then before you know it, you are witnessing an amazing transformation. I honestly can't believe this is my job! In fact, I never say 'I'm going to work', I say 'I'm going to the gym'. It's amazing: it has changed my life and changed the lives of others.
How do you start your day in Tasmania?
I wake up very early: at 4:30am most mornings. I drink a green smoothie with celery, orange, lemon, kale and a little spicy chili.  I am either running around after my kids, taking them to school or I am teaching at the Arena.
What do you eat?
A few months ago I became a vegetarian.  At first, I found it hard as all I lived on was chicken.  I am also Gluten Intolerant, so my diet is very restricted.  I actually don't mind at all. I get to eat healthy food all the time.
Do you meditate?



Yes, at night, because I am a very anxious person, with a lot of mental activity! My mind works overtime a lot so I meditate before bed to calm down.
Finally: Your change was after 30. You were a mother and you were expecting another child. Were you afraid you would not succeed?
To me, I had to succeed, failure wasn't an option.  All I wanted was to be healthier and do what I could to help my back and hips.  I did it for myself and my children.
I never expected to go this far. In fact, I remember sitting with my old laptop, watching UBOUND at a World Summit.  I knew one day I wanted that to me. 3 years later, I stepped onto a trampoline on the stage at World Summit Hoo Haa! From the heart to the top
Hermione Friesen interview, by Cecilia Alemano for Radical Fitness